Ready to boost your IT career?
Then you are in the right place!
Free ServiceNow Rocket Course 3.0 by Teiva Systems is your short-run path to the career boost.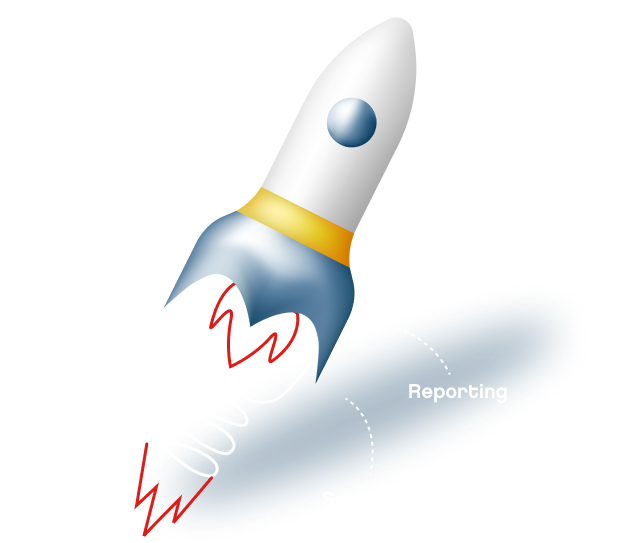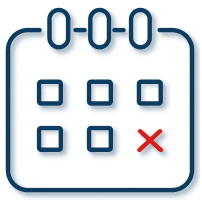 Date
October, 10
Platform:
Zoom
Language:
Ukrainian/English
Your IT career super boost 2023 checklist
Javascript mastery or on the way
ServiceNow – the top ITSM platform with 7.5 K b2b customers including 400+ companies of Fortune 500
Get ready to RAISE your income and work/life satisfaction on the next career turn!
Why ServiceNow Rocket Course 3.0 by Teiva Systems?
Fast learning pace – just as you are!
You master within 16 weeks only
Our course is provided at absolutely no cost, ensuring accessibility to valuable educational resources
Highly competent and friendly-manner teachers from Teiva Systems
100% practical learning based on use cases of ServiceNow
Since 2007 in the development of innovative applications. We take immense pride in our esteemed status as a ServiceNow Premier Partner
Rich employment opportunities in Teiva Systems or other ServiceNow customers and partners
Why we've offered the Rocket Course 3.0 for free
Widening Access to Knowledge: Our goal is to make valuable education accessible to a broader audience.
Strengthening our Highly Skilled Workforce: 50% of Graduates from Prior Courses are Now Valued Members of the Teiva Systems.
Promotion of ServiceNow in Ukraine: Demonstrating ServiceNow's Progression and Significant Potential for a Confident Future.
Your week with Teiva Systems training centre
Monday
19:00 – 21:00
Tuesday
Wednesday
Thursday
19:00 – 21:00
Friday
Saturday
Sunday
2 Hours
Class duration
67
Total hours
Full program of ServiceNow Rocket Course 3.0
2 Hours
+
–
1. Practice ServiceNow development and implementation skills to become a ServiceNow Developer or Consultant
Introduction lecture
Communication channels
Syllabus
Rules and procedures
Criteria to pass the training
4 Hours
+
–
2. Introduction to ServiceNow
An overview of ServiceNow. What ServiceNow is and who uses it.
ServiceNow infrastructure. Concept of cloud computing in ServiceNow.
What is PaaS, SaaS?
What is ITIL?
ServiceNow main terms
ServiceNow Modules blueprint (ITSM overview)
6 Hours
+
–
3. ServiceNow Administration & Configuration
Overview of useful resources
First login to ServiceNow
Basic configuration and settings of the instance
Branding
Tables & Fields
Users, Groups & Roles
Lists, Forms & Views
Application & Modules
Update Sets
4 Hours
+
–
4. ServiceNow Pro Administration (part 1)
Data Policies, UI Policies
Workflow editor
Flow Designer
4 Hours
+
–
5. ServiceNow Pro Administration (part 2)
SLAs
Service Catalog
Notifications
4 Hours
+
–
6. ITSM
Intro to ITSM
Incident Management
Problem Management
Change Management
Asset And Configuration Management
Knowledge Management
Request Management (Creating catalogue item, record producer, order guide)
6 Hours
+
–
7. Scripting (part 1)
8 Hours
+
–
8. Scripting (part 2)
UI policies
Client scripts (OnLoad, OnSubmit, OnChange, OnCellEdit)
UI actions
Debugging
Glide Record
Glide System
Glide Form
Business Rules (Before, After, Async, Display ServiceNow Course Content)
Data Policies, Access Control, Notification mail scripts,
Schedule jobs, Script Include, Creation of dynamic reference Qualifier
Service portal part
2 Hours
+
–
9. Core system setup
Web Services
Integrations
Events
2 Hours
+
–
10. Security reporting & dashboards
ACLs
Reporting
Homepages & Dashboards
Metrics
Workspaces
4 Hours
+
–
11. One to one session
2 Hours
+
–
12. Session with recruiter
2 lessons on CV best practices, CV creation, and 1 lesson to review results
4 Hours
+
–
13. One to one session with recruiter